cheers, we're glad you're here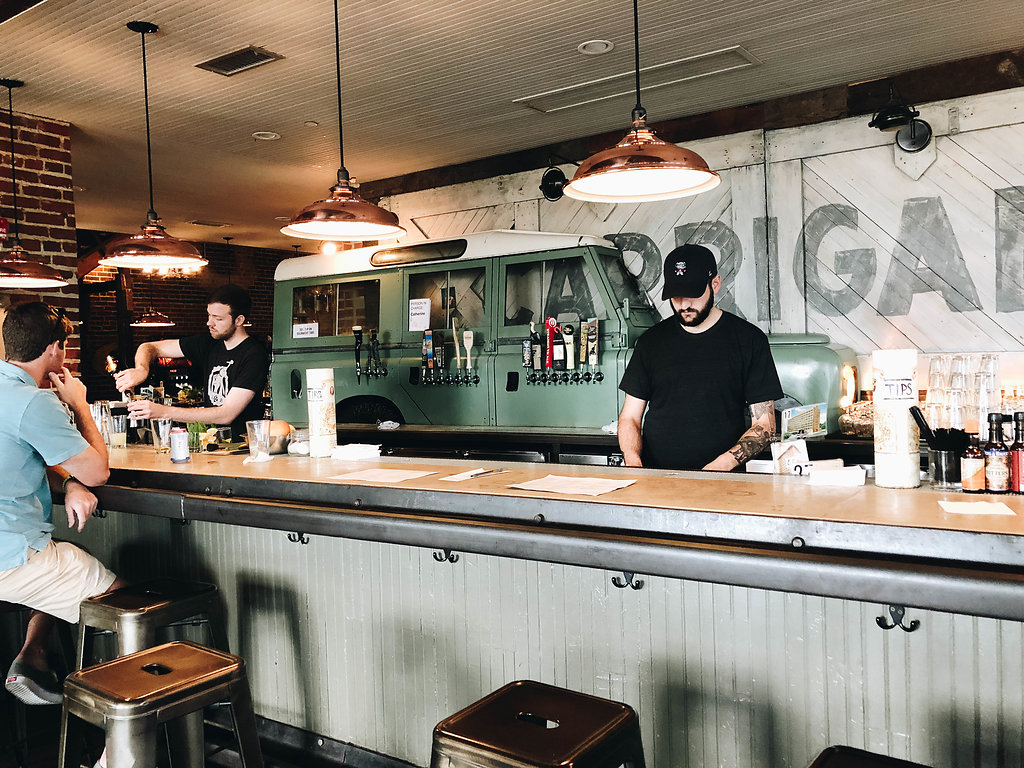 what is College Bar Tee Club?
Started by two friends who enjoy novelty college bars, College Bar Tee Club is a monthly subscription service providing bar enthusiasts with unique and "off the beaten path" t-shirts from America's favorite college bars. Simply choose whether you want to order a single t-shirt or a monthly subscription, then sit back, relax and eagerly check the mail for your shirt to arrive.
What's Included
With monthly and prepaid subscriptions, you'll receive a brand new monthly t-shirt and matching coaster featuring America's most beloved and unique college bars. If you're not feeling up to the subscription, you can always shop single t-shirts too!
01 How much does it cost?
Club membership is only $24 per month with free shipping for U.S. residents. Our XXL shirt subscriptions are $26 and $23 for single tee sizes.

Don't worry- you can cancel your monthly membership or change your shirt size at any time.

Switch things up and ditch the boring neckties. You can pre-purchase monthly subscriptions and give someone the gift that keeps on giving!
Our shirts come in unisex sizes and run true to size so, most likely, your College Bar Tee Club size will be the size you traditionally wear.
For more information about sizing, check out our sizing chart to help you find the perfect fit.
03 how long does it take?
If you subscribe before the 21st of the month, your first shirt will ship within 7-10 business days. After that initial delivery, your subsequent tees will ship out within 7 business days of a successful renewal.
You can be on the lookout for single purchase tees within 7-10 business days as well.
We're always on the lookout for the next great college bar. If you want to see your favorite local spot featured as the tee of the month then let us know!
Still have questions? We're happy to help!